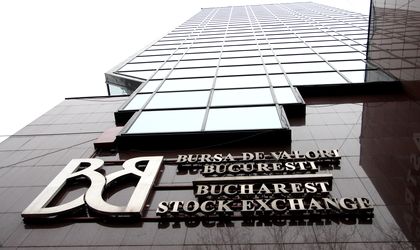 CEE-based private equity (PE) funds are looking at Romania, which attracted EUR 70 million of investment last year, in response to the unfolding crisis in Ukraine. Dealmakers say funds remain cautious and it is still too early to tell if fresh investments will reach the local market.
[restrict]
Active deals involving PE in Romania accelerated in the first months of this year, according to Cornelia Bumbacea, partner of deals at professional services firm PwC Romania.
Taking into account only publicly disclosed data, the total aggregated value of mergers & acquisitions (M&A) in Romania exceeded EUR 100 million this year, according to Bumbacea.
"On average, a private equity fund closes two or three deals per year. However, in the aftermath of the economic crisis many funds have adjusted their investment strategy. One important aspect of this re-adjustment is the investment threshold," Bumbacea told BR.
"Some private equity funds are now looking only at large deals at European level, while others have adjusted to smaller-scale deals, in line with the new market realities. Negotiations with local entrepreneurs usually take longer than expected, with some transactions failing to materialize, for various reasons," she added.
With more companies in PE funds' portfolios set to reach maturity in the coming period, M&A activity in this sector should pick up, especially in 2015, suggested the PwC Romania partner. She said these firms could be targeted by other industry players or even by other PE funds.
Mihai Pop, manager in the transactions assistance department at professional services firm EY Romania, added that, traditionally, investment funds do deals of between EUR 5 and 50 million, something that has not changed in the past two years.
Moving to safer ground
PE investments have accelerated in the past two years in Romania, increasing more than twofold year-on-year to EUR 70 million in 2013, according to a report by the European Private Equity & Venture Capital Association (EVCA). Exits, meanwhile, fell to EUR 42 million last year from EUR 120 million in the previous year.
As the conflict in eastern Ukraine gets worse and the country's whole economy is brought to the brink of collapse, some dealmakers are saying that funds could seek shelter in neighboring countries.
"The Ukraine crisis brings bad things for Ukraine and a lot of good things that were happening in Ukraine unfortunately have to leave from there for other markets. They are heading towards Poland, the Czech Republic and Romania. Inevitably some good things will come to Romania," predicted Radu Georgescu, founding partner of GECAD Group, who is a prolific investor in the tech sector.
The EVCA report found that Ukraine was able to attract only EUR 19 million in fresh PE investments, while exits amounted to EUR 106 million.
Cristian Nacu, partner at Poland-based private equity fund Enterprise Investors, said it was still too early to gauge investors' appetite for new funds in CEE.
"The test will take place when the procedures for raising new funds start. In the meantime, the existing funds in CEE will have been invested," Nacu told BR.
The changes triggered by the Ukrainian conflict could spur investments in markets perceived as more stable, such as Romania in the regional context, commented Pop of EY Romania.
"New private equity constructions have a significant maturity period, so we are not expecting a strong impact, but funds that were already targeting the region will find Romania a more interesting market and we can already say there are positive effects in this direction," Pop told BR.
Sectors that could be attractive for PE include infrastructure, energy, agriculture and real estate, according to Nadia Badea, partner at law firm Clifford Chance Badea.
Badea cited a report by the law firm that showed that so-called PE "dry powder" (cash reserves) is at near-record levels and likely to drive future activity.
"While the US market is accelerating and Europe's PE activity remains subdued, we are seeing an increasing focus on southern Europe opportunities," Badea told BR.
She suggested the PE industry was more cautious today, due to a combination of factors including the fallout of the financial crisis and the current geopolitical context.
The Ukrainian conflict has also claimed its first victim in the private equity sector, with three former Goldman Sachs bankers cancelling a USD 2 billion investment venture that targeted the Russian market, reported business daily Financial Times (FT) earlier in September.
The paper cited sources who said that DMC Partners had abandoned efforts to raise funds this summer due to the worsening situation along the Ukraine-Russia border. The fund was supposed to invest the money in fast-growing companies in emerging markets, including Russia, Africa, Turkey and Asia.
The European Bank for Reconstruction and Development (EBRD) announced this summer that it was stopping new investments in Russia. The lender was a traditional backer of early private equity funds in the country, according to the FT.
Fewer venture capital projects
Although PE usually makes investments starting at USD 50 million, venture capital funds can start at USD 2-5 million, commented Georgescu, when asked why financing in the seed and start-up phases of Romanian enterprises is limited.
Private equity funds have been involved in some local venture capital projects, mostly in the Romanian IT sector, according to Bumbacea of PwC Romania.
"Generally, private equity funds are looking for mature companies, with a clear and established market segment, with competent management and good growth perspectives. This is why they are more reluctant to finance start-ups," she explained.
The report by EVCA found that investments in later stage ventures in Romania reached close to EUR 3 million last year, trailing regional champions Poland with EUR 9 million and Hungary with EUR 8 million. Ventures in these countries also provided seed and start-up financing, while in Romania there was none, according to the report.
"Out of the investment funds present in Romania, there are some that prefer (e.n. to invest) in the early stage – not as part of seed/start-up, but in businesses that have already been tested before the first accelerated growth," said Pop of EY.
Nacu of EI added that seed and start-up financing is limited because such funds are almost nonexistent in the country.
Ovidiu Posirca
Key private equity deals this year
Catalyst Romania buys 23 percent stake in Simartis Telecom
Advent International sells 85 percent stake in Ceramica Iasi to Brikston Cooperatief
Resource Partners takes over 71 percent stake in World Class
Abris Capital buys Otto Curier and Urgent Curier
Axxess Capital takes over Nextebank and majority stake in Star Storage
Source: companies
[/restrict]