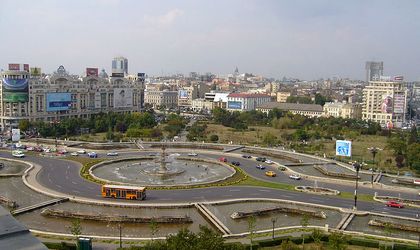 Cocor Bucuresti (COCR), the company which owns the Cocor shopping center in downtown Bucharest, has announced the sale of a 196 sqm retail space on the Unirea Blvd for EUR 3,988,322 million, representing a EUR 20,348.6/sqm price. The transaction is a record for the local real estate market in recent years.
The company did not disclose the identity of the buyer or the exact location of the retail space. The EUR 3.98 million deal was closed by Cocor's internal commercial department and negotiations took two months, said company representatives.
Shareholders of Cocor Bucuresti announced this July the company will sell several of its real estate assets, including the Cocor shopping center in downtown Bucharest, in order to raise money to repay a EUR 18 million loan it took out from BCR in 2008 to refurbish and extend the Cocor store.
"There are ongoing negotiations to sell the other commercial spaces on the list approved by the shareholders. We remain committed to sell some of them in order to continue with the reorganization of the Cocor store, a process which will include changing the tenant mix and building an entertainment area," said Daniel Stoica, one of the shareholders.
Cocor Bucuresti has reported losses worth RON 7.9 million (approximately EUR 1.75 million) for the first half-year, up 464 percent y-o-y, according to a company report sent to the Bucharest Stock Exchange.
Cocor's revenues for the first half year amounted to RON 9 million (approximately EUR 2 million) down 43 percent y-o-y, whereas its expenses have decreased only by 5 percent, totaling RON 16.9 (approximately EUR 3.75 million). In the first half of 2011, the company reported revenues worth RON 16 million while expenses amounted to RON 17.8 million.
The shareholders of Cocor Bucharest include Broadhurst Investments, Daniel Stoica, Liviu Ursan, SIF Muntenia and SIF Transilvania.
Simona Bazavan