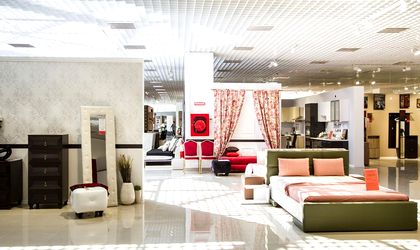 Casa Rusu, the retail division of Romanian furniture producer Rus Savitar, will open this Friday its 17th store local store following a EUR 500,000 investment, the company has announced. The store is located in Bucharest's Colentina commercial center and has an area of 2,500 sqm.
"The investment for setting up the new store amounted to EUR 500,000 and we estimate that the turnover of Casa Rusu Colentina will amount to EUR 3 million," Cristian Rusu, Rus Savitar – Casa Rusugroup owner, stated in a press release. He stressed that the new store has created 42 new jobs.
Rusu also pointed out that Colentina store is the 28th Casa Rusu location.
With the opening of the new store, the company will launch the new range of decorative and household items Cassima. Rusu estimates that Cassima will represent 30 percent of the new store's business.
Staff