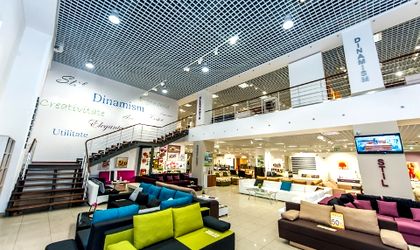 Casa Rusu, the furniture retailer of Romanian furniture producer Rus Savitar, announced an expansion of its space by 710 sqm, involving an investment of EUR 120,000.
"The store in Constanta was inaugurated two years ago, in 2013, following an investment of EUR 250,000. Earlier this year we decided to extend the existing space. The new store now has an area of 3,210 square meters as compared to the previous 2,500 square meters," said Cristian Rusu, Rus Savitar – Casa Rusu group owner.
According to him, the amount allotted to the store expansion was EUR 120,000, bringing the total investment to EUR 370,000. The site is located within Brătianu Cora Shopping Center in Constanta, spanning two levels, ground floor and mezzanine, and has 32 employees.
Beyond expanding the store, Casa Rusu announced the introduction of its own brand of furnishings and household items, Cassima.
Casa Rusu began operations as a furniture retailer in 1994 in Timisoara and 10 years later inaugurates the logistics center where goods are distributed to over 200 stores in the country. In 2005 Rus Savitar made its first investment in production of chipboard furniture, reaching EUR 3.5 million. In 2008 it acquired five fully automated lines of production. A year later, in 2009, Rus Savitar launched its own retail network under the name Casa Rusu, which currently has 28 stores including three in Bucharest.
Natalia Martian