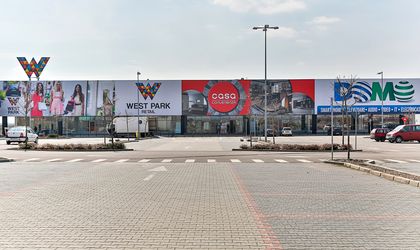 Casa Convenienza will open on May 15 its first store in Romania in West Park, reads a press release. The store is located in one of the big-box units within West Park, in the totally refurbished Unit 3.
Casa Convenienza offers customers a combination of premium Italian furniture solutions and designer products for home decorations, a 'value for money' shopping alternative on the Romanian market.
Also, Casa Convenienza represents a new furniture concept launched by Casa Magica Design – an architecture and design company operating in Romania since 1998 and specializing in premium furniture solutions – together with General Business System. The new store comprises a 1,050 sqm display and shopping space.
Delivered in 2008-2009, West Park Retail, a prime retail scheme located in the Western part of Bucharest, developed and managed by Liebrecht & wooD Group, comprises a total of 74,500 sqm GLA in three big box units and the only professional outlet centre in Romania – FASHION HOUSE Outlet Centre.
Belgian developer Liebrecht & wooD has invested EUR 600,000 in renovating 4,228 sqm of retail space part of its retail park in western Bucharest which has recently rebranded as West Park Bucharest. 
Staff