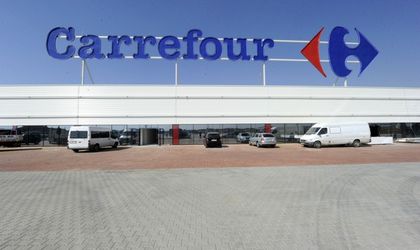 Carrefour, the world's second-largest retailer, reported a 13.8 per cent rise in first-half recurring operating profit to EUR 833 million, driven by higher profitability in its core French business and in Brazil and Argentina, while China stayed under pressure, writes Mediafax.
Sales are up 4.3 percent on the year to EUR 35.9 million, the highest organic growth rate in the last five years. The retailer showed that sales went better than expected in Romania, Spain and Belgium and were stable otherwise.
European sales grew 1.1 percent organically and by 11.2 percent in emerging countries, based on good performances in Argentina and Brasil.
In Romania, the Carrefour group owns 155 units out of which 25 Carrefour hypermarkets, 79 Market supermarkets, 44 Express proximity stores, 6 Contact proximity stores and an online store. Carrefour Romania reported sales worth EUR 1 billion in 2013, up 2 percent year on year.