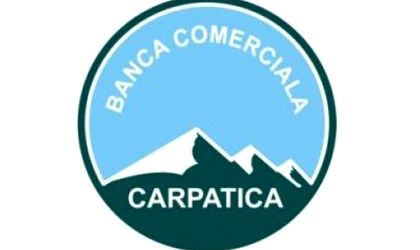 Romanian bank Banca Carpatica is looking for a merger partner that will help propel the lender to the top 10 largest financing institutions on the local market, chief executive Johan Gabriels said.
"We must mention that the bank is not up for sale. I believe we were misunderstood. I'm not selling the bank because it is not up for sale. What I said is that we have aggressive targets like managing a position in the Top 10. And we want to do it under the Carpatica name and with the licence that we have. The challenge is to attract portfolio, to attract another party to coalesce our efforts and we chose a merger. A merger is like marriage. Two parties unite. Our advantage is our liquidity and liquidity is gold. We have a balance of 6 to 1 for loans and deposits", according to Gabriels.
Banca Carpatica's assets were worth RON 4 billion at the end of the year, corresponding to a market share of 1 percent, which places it in the Top 20 banks in Romania.
"A merger is like a marriage between two parties, who could have similar expectations and can benefit each other. We have liquidity, we have a management team and we have the right strategy. What we want is more capital", according to Gabriels.
The director mentioned that the rumors suggesting the bank will be sold after Ilie Carabulea, the main shareholder was arrested, were exaggerated. The bank's relationship with its clients was not affected by the situation, but the potential the damage that could be made to the bank's reputation forced the management team into action.
"This determined us to plan a merger, to sustain growth and have enough capital to follow our stategy. (…) People understood that we have a problem and we are forced to sell. But it is true we need a transparent style of management and a new shareholder structure", Gabriels added.
Ilie Carabulea is the main shareholder with 41.29 percent, and Gabriels mentioned that he was a consummate professional in his dealings with the bank, except after he was arrested, "when there were communicaton issues".