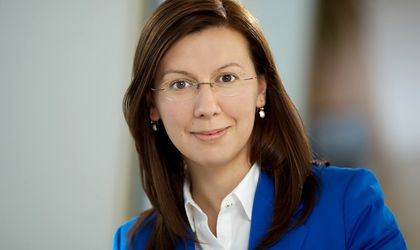 Carmen Staicu, 32, will take over as of May 1 the spokesperson and head of external communications department role with Erste Group Bank AG.
She takes over this position from Hana Cygonkova, who built and developed the group's external communication over the past 14 years and who will have a different role within Erste Group.
Carmen Staicu joined the external communication department of Erste Group in 2011. Previously, she served as senior account manager with Grayling Romania, headquartered in Bucharest.
In her new position, Carmen Staicu will be in charge with the financial and corporate communication and will supervise the maintenance and consolidation of the group's reputation in Austria, Central and Eastern Europe and at international level.
Staff