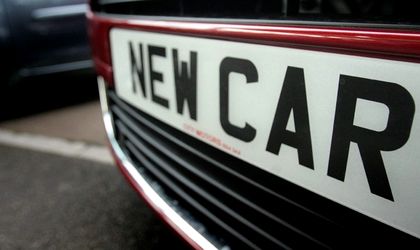 Over 81,100 new cars have been registered in 2015, a 15.7 percent increase year on year, while in December only there were over 8,700 car registrations, a 56.2 percent hike over the same month of the previous year, according to data released by the Agency for Driving and Vehicle Registration (DRPCIV).
Among favorite brands, Dacia leads with 2,895 new units registered in December (up 57.94 percent compared to December 2014), followed by Skoda (881 units, up 33.08  percent), Ford (722 units, up 114.54 percent) and Renault (657 units, up 84.03 percent).
Cars with the least number of registrations in December were: Lexus (7 copies), Jaguar (6), Subaru (4), Bentley (3), Maserati, Mercedes-AMG and SsangYong (2 units), Ford-CNMG Technik, Lada and Lamborghini (one unit each).
In December there were a total of 11,570 new vehicles registered (including passenger and goods transportation), going up 52 percent y-o-y. Most of the categories registered positive results compared to the same month of the previous year. Buses and minibuses had the best values, at 128 units, going up 178.26 percent y-o-y. They were followed by mopeds / motorcycles (87 units, up 77.55 percent), cars (8,739 units, up 56.19 percent), freight vehicles (1,761 units, up 46, 99 percent), trailers (193 units, up 26.14 percent) and trailers (590 units, up 20.90 percent).
On the other hand, tractors (28 units, down 17.65 percent) and special destination vehicles (44 units, down 4.35 percent) posted decreases as compared to December 2014.
Natalia Martian