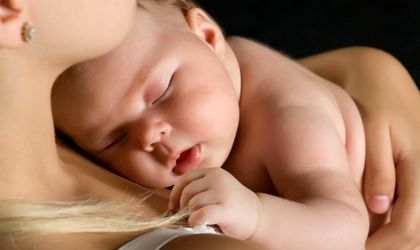 The Labour and Social Protection Committee in the Chamber of Deputies has added some amendments to the law concerning child-raising allowance for mothers, with the elimination of the RON 3,400 threshold, Mediafax informs.
The major change proposed by the committee is the replacement of the current threshold of the allowance (RON 3,400) by 85 percent of the median of the mother's income over 12 months. This could lead to a jump from RON 600 to RON 1,000 should the law come into force, according to Mediafax.
The amended law places the minimum threshold at 85 percent of the minimum guaranteed wage, which will increase this May to over RON 1,250, taking the allowance higher.
Another important change will be that the allowance level will stay constant whether the mother decides on a 12 months or a 24 months maternity leave, with the perk of a 50 percent bonus of the minimum guaranteed sum for mothers deciding to come back to work after one year.
Women having twins, triplets or multiplets will benefit from an increased allowance by 85 percent of the minimum guaranteed wage.
All political parties supported the amendments, which could come into force starting July 2016, should the Chamber of Deputies, which is the decisional forum, vote for its implementation.
Natalia Martian