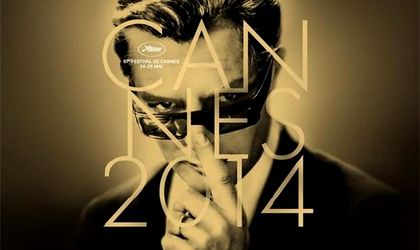 Independenta Film will distribute in Romania eight films presented at the 67 International Film Festival in Cannes, as follows: five selected movies from the official competition, one that will run out of competition, another film that took the Un Certain Regard award, and a movie from the feature section, Quinzaine des Réalisateurs.
Movies Maps to the Stars, Deux jours, une nuit / Two Days, One Night and Jimmy's Hall will be released in Romania in the fall and winter of 2014.
The complete list of movies from Cannes 2014 that will be projected in Romania are:
Deux jours, une nuit / Two Days, One Night, d: Jean-Pierre şi Luc Dardenne, with Marion Cotillard
Synopsis: The film follows Sandra, a young woman assisted by her husband, who has only one weekend to convince her colleagues to give up their bonuses so that she can keep her job. (provided by IMDB)
Adieu au langage/Goodbye to Language 3D, d.: Jean-Luc Godard
Synopsis: The idea is simple: A married woman and a single man meet. They love, they argue, fists fly. A dog strays between town and country. The seasons pass. The man and woman meet again. The dog finds itself between them. The other is in one, the one is in the other and they are three. The former husband shatters everything. A second film begins: the same as the first, and yet not. From the human race we pass to metaphor. This ends in barking and a baby's cries. In the meantime, we will have seen people talking of the demise of the dollar, of truth in mathematics and of the death of a robin. (provided by IMDB)
The Search, d.: Michael Hazanavicius, with Annette Bening.
Synopsis: A woman who works for a non-governmental organization (NGO) forms a special relationship with a young boy in war-torn Chechnya. (provided by IMDB)
Jimmy's Hall, d.: Ken Loach.
Synopsis: Political activist Jimmy Gralton is deported from Ireland during the country's 'Red Scare' of the 1930s. (provided by IMDB)
Maps to the Stars, d.: David Cronenberg, with Julianne Moore, John Cusack, Robert Pattinson.
Synopsis: A tour into the heart of a Hollywood family chasing celebrity, one another and the relentless ghosts of their pasts. (provided by IMDB)
Coming Home, d.: Zhang Yimou.
Synopsis: A Chinese man is forced into marriage and flees to America, but when he returns home, he is sent to a labor camp. (provided by IMDB)
Un Certain Regard: The Salt Of The Earth, d.: Wim Wenders
Synopsis: For the last 40 years, the photographer Sebastião Salgado has been travelling through the continents, in the footsteps of an ever-changing humanity. He has witnessed some of the major events of our recent history; international conflicts, starvation and exodus. He is now embarking on the discovery of pristine territories, of wild fauna and flora, and of grandiose landscapes as part of a huge photographic project which is a tribute to the planet's beauty. (provided by IMDB)
Quinzaine des Réalisateurs: Queen & Country, D.: John Boorman, with David Thewlis, Caleb Landry Jones, Tamsin Egerton, Vanessa Kirby, Richard E. Grant.
Synopsis: An Englishman who grew up in London during World War II joins the military to fight in the Korean War. (provided by IMDB)
Oana Vasiliu