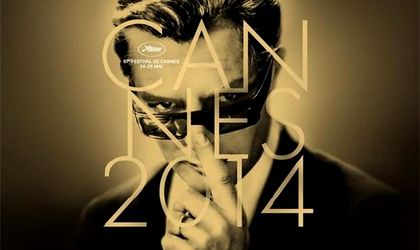 Les Films de Cannes a Bucarest will reach its fifth edition in 2014 and is set to take place between October 24 and 30 and Romanians will have a chance to see some of the movies that were screened at this year's Cannes, both in and out of competition. Leviathan, the movie which obtained Award for Best Screenplay, will open Les Films de Cannes a Bucarest festival. The projections will take place at Cinema Patria, Cinema Studio and Cinema Elvira Popescu.
Leviathan is a 2014 Russian drama film directed by Andrey Zvyagintsev, starring Aleksei Serebryakov, Elena Lyadova and Vladimir Vdovichenkov. It is set on a peninsula by the Barents Sea and tells the story of a man who struggles against a corrupt mayor who wants his piece of land.
Bridges of Sarajevo (Les Ponts de Sarajevo) will be also screened, presenting 13 Europeans directors who explore the theme of Sarajevo and what this city represents in European history over the past hundred years, and what Sarajevo incarnates today in Europe. From different generations and origins, these eminent filmmakers offer many singular styles and visions. François Schuiten, famous Belgian comic book artist (Cities of the Fantastic) imagined animated cartoon links in between these films, a metaphoric transposition in his graphically luxuriant world of the emblematic bridges of the city of Sarajevo. The 13 directors are Aida Begic, Leonardo Di Costanzo, Jean-Luc Godard, Kamen Kalev, Isild Le Besco, Sergei Loznitsa, Vincenzo Marra, Ursula Meier, Vladimir Perisic, Cristi Puiu, Marc Recha, Angela Schanelec and Teresa Villaverde.
Winter Sleep, the winner of Palm dOr 2014, will be presented to the Romanian public. The movie tells the story of Aydin, a former actor, who runs a small hotel in central Anatolia with his young wife Nihal with whom he has a stormy relationship and his sister Necla who is suffering from her recent divorce. In winter as the snow begins to fall, the hotel turns into a shelter but also an inescapable place that fuels their animosities.
Also, Foxcather, the movie which took the Directing Award in 2014, and Saint Laurent, the France proposal for Oscar, will also be screened during Les Films de Cannes a Bucarest.
Adieu au langage, the 3D movie directed by Jean-Luc Godard, together with Les Combattants , Force Majeure, Jauja, Beautiful Youth, La Jaula de Oro and the lastest movie directed by Mathieu Amalric, La Chambre bleue are among the premieres of this festival.
Bertrand Tavernier Retrospective will consist of L'Appât (1995), Capitaine Conan (1996), Dans la brume electrique (2009), La Princesse de Montpensier (2010), Quai d'Orsay (2013), as well as the presence of the director to the festival, who returned in Romania after 20 years since he produced here Capitaine Conan.
The 67th annual Cannes Film Festival was held from 14 to 25 May 2014. The Palme d'Or was awarded to the Turkish film Winter Sleep directed by Nuri Bilge Ceylan. The festival opened with the long delayed Grace of Monaco, directed by Olivier Dahan and starring Nicole Kidman as Grace Kelly, which played out of competition.
Les Films de Cannes a Bucarest was initiated in 2010 by Les Films de Cannes a Bucarest, with the help of special Cannes delegate, Thierry Fremaux. The 2013 edition brought over 60 Cannes movies to Bucharest, out of which 13 were awarded prizes at that year's Cannes festival.
Oana Vasiliu