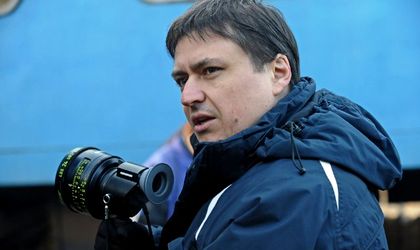 For the fourth time, Romanian director Cristian Mungiu is back in the Cannes competition with "Beyond the hills," a film in which love and faith collide with fateful inevitability. When writing this scenario, he was inspired by the true 2005 case of a young woman who died during an attempted exorcism at a remote monastery in Romania.
At the press conference regarding his newest film production, Mungiu said about the film: "I try to make a different kind of cinema, a different type of film. I do not want the director to be very visible. The music and editing are external elements and I did not want to over-use them. I don't think we need to tell the audience when they should feel moved or not. I am also sure that interpretations will be different in France and in Romania."
"Beyond The Hills" has been shown in the Grand Théâtre Lumière on Saturday 19 May at 3.30 pm and both boos and applause greeted Cristian Mungiu's latest film at Cannes — "Films are not meant to generate a unanimous reaction," Mungiu told reporters ahead of the film's red-carpet gala on Saturday. The festival runs through May 27. "I don't want the film to be liked. I hope the film will challenge people to have an opinion."
The Romanian director won the film festival's top prize, Palme d'Or, in 2007 with the drama "4 Months, 3 Weeks and 2 Days".
 Oana Vasiliu