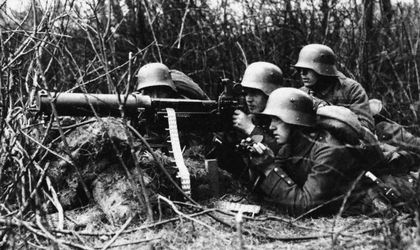 A campaign for the collection of items dating from the time of the World War I is under way at the Library of the Romanian Academy in Bucharest.
All those who poses items from that period can bring them on September 27 and 28 at the Academy's Library between 10.00 a.m. and 5.30 p.m.
This initiative of the Library of the Romanian Academy in collaboration with Evenimentul Zilei is part of the project European Library 1914-1918, which aims to collect memorabilia from the World War I period and publish it in a digital archive. The project has been implemented in ten countries and gathered over 56,000 photographs.
Prince Radu Duda inaugurated an exhibition organized in collaboration with the National Military Museum. The Prince donated photographs with Queen Mary of Romania on the battlefield.
Otilia Haraga