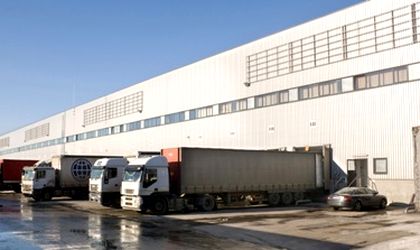 Austria's CA Immo has concluded negotiations to sell its logistics portfolio totaling 467,000 square meters in Romania and Poalnd to Czech PointPark Properties (P3), the company, which owns Europolis Logistic Park near Bucharest, announced Monday.
"The deal includes a logistic park in Romania (215,000 square meters), two assets in Poland (252,000 square meters) and nearly 165 la of terrain for projects, mainly in Romania and Poland", according to a CA Immo press-release.
The Bucharest park is the largest of the three assets acquired by P3 and the largest existing logistics development in Romania, according to JLL Romania, the real estate consultancy firm that brokered the deal. It offers 215,000 sq m of warehouse space and 40 ha of land for development close to the A1 highway in Bucharest.
"The entrance of such an important institutional specialist investor and long-term owner on the market confirms the huge potential of the industrial sector in Romania and is tangible evidence that investor appetite for Romanian property is on the rise. The subject transaction is the largest transaction involving an industrial asset ever in Romania and one of the two largest single asset transactions locally since the onset of the financial crisis," commented Gijs Klomp, the MD and head of capital markets at JLL.
PointPark Properties is controlled by TPG (former Texas Pacific Group) and Ivanhoe Cambridge.
The two parties involved have agreed not to go public with financial details regarding the transaction.
"The deal is a key-accomplishment in the implementation of our strategic program for 2012-2015. The transaction increases operational efficiency for our investment platform and, furthermore, releases shares wroth EUR 110 million which will support our long term profitability objectives", according to Bruno Ettenauer, CEO CA Immo.