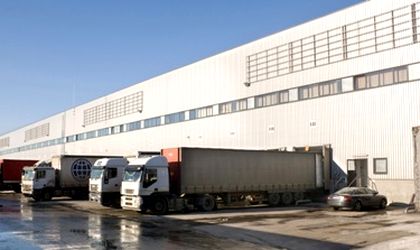 Austrian group CA Immo announced on Wednesday it is currently in final negotiations to sell the logistic portfolio it owns in Romania, Poland and Serbia, writes Mediafax. On the local market, CA Immo owns the Europolis Logistic Park near Bucharest.
"CA Immobilien announces it is in final negotiations with a single buyer to sell a logistic portfolio of approximately 460,000 square meters, leasable surface. The transaction includes a logistic project in Romania, two assets in Poland plus a terrain and a small lot of land in Serbia", according to a press release from the Austrian investor.
The assets are owned through a joint-venture between CA Immo and the European Bank for Reconstruction and Development.
Europolis Logistic Park offers a leasable surface of 214,000 sq m and count Carrefour, Altex and eMag among its tenants. CA Immo took ownership of the park after acquiring another Austrian group, Europolis, which was involved in developing the project since 2004 after it was started by Cefin.
Europolis Logistic Park is situated near the Bucuresti-Pitesti highway entrance and is valued at EUR 120 million according to the group's latest financial reports.