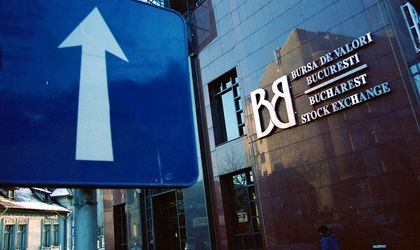 The Bucharest Stock Exchange (BVB) announced that 23 companies will move to the Premium category of its AeRO market on Monday.
In order to enter this category, companies need to have shares traded based on the continuous trading mechanism and have an average daily traded value on the main market (regular) for the last 6 months to be higher than EUR 1,000 or have a total value of holdings of less tha 10 percent higher than EUR 1 million.
Newly admitted shares, with no trading history, will be included in AeRO – Premium Category for at least 12 months from their debut on AeRO, if no extraordinary situations will recommend their reclassification in the AeRO – Standard Category.
Among the companies entering the Premium category will be Argus Constanta, Braiconf Braila, Bucur Obor Bucharest, Intercontinental Romania administrators, Practic Bucharest and Uzinexport Bucharest.
Bucharest Stock Exchange runs markets for shares, bonds and other instruments, through regulated platforms and alternative systems, and provides a wide range of services to participants of financial markets. Bucharest Stock Exchange is a public company, listed on its own market since 2010.
Natalia Martian