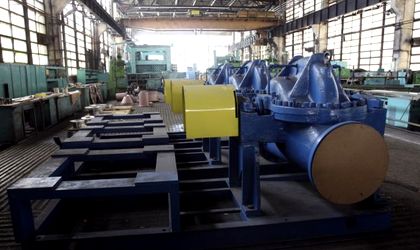 Investors who bought pump manufacturer Aversa said they plan to invest EUR15 million in a new production facility in capital city Bucharest, but argued their investment plans are hindered by a lawsuit filed by Romania's privatization authority AAAS.
Michael Topolinsky, spokesperson for Aversa Manufacturing, claimed that the Romanian Government is insisting on a private partnership for the company and the constant inspections are preventing them from doing business.
"Two weeks after we won the auction (a.n. for Aversa Bucuresti) we were contacted by a AAAS representative who enforced on us accepting a private partner recommended by that particular authority. We refused to be intimidated, which lead to this lawsuit", Topolinsky explained.
Furthermore, in the last four months since winning the auction, the factory and its partners have endured 11 inspections from different state institutions.
What does AAAS say?
"Who says that we are pressuring the management and what firm is it that we're supposed to promote. Talk is cheap. I want to let the Aversa people know that AAAS isn't in charge of commercial or contractual relations for the factory. That is their business. We, as major shareholder, are only responsible for supervising the judiciary administrator for the company, which is currently bankrupt", according to Ion Popa, AAAS president.
On September 11, Blue Diamond Estate and Autoplast Engineering were declared winners of Aversa's privatization auction. The price the two companies paid together was EUR 17.3 million, but AAAS contested the result. A month after the transaction, the two companies cemented their partnership under a new name: "Aversa Manufacturing".