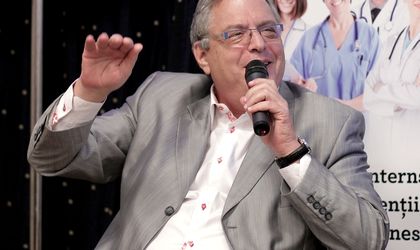 Businessman Eli Davidai revealed yesterday that he owns Forsev, a producer of items made of carbon steel, alloyed steel, stainless steel, aluminum and other non ferrous metals, based in Turnu- Severin.
Forsev is part of a group called Quadrant Metal and Davidai is president of this group.
"Forsev is part of the Quadrant Metal group and we have another production unit in Budapest and other two in the United States. I am the president of the group, which has revenues of USD 500 million a year," said Davidai.
The businessman explained that before the financial crunch struck in 2008, Forsev was selling only half of its production for export. However, one of the strategic decisions Davidai made during that period was to focus on increasing exports so that the company could cope in the difficult financial situation in Romania.
A discrete investor, Davidai is also known as shareholder in Wizrom Software. According to his LinkedIn profile, he is currently owner at Quadrant and member of the board in A.P.M Automation Solutions Ltd., a manufacturer in level and volume measurement instrumentation.
Davidai's name is linked with the entrance of Pepsi and Burger King in Romania. He also was involved in numerous real estate transactions.
The businessman said he never takes up bank loans to finance a business. "When you don't have loans on a market like this, you are king," said Davidai.
Just yesterday, Davidai announced that together with Wizrom Software, he will be sponsoring a program for six young resident doctors from Romania, who are specializing in neonatology, anesthesia/intensive care and anatomic pathology, to work for three years at the prestigious Sheba Hospital in Israel. The doctors will then have to return and work for a full 5 years in Romania.
Otilia Haraga