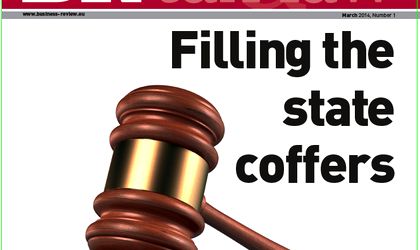 Business Review is launching a new supplement, BR Tax& Law, designed to capture on a regular basis the latest developments in the fiscal and legislative domains.
Targeting both an audience of business people and industry professionals interested in keeping up with the novelties and changes of the sector, the BR Tax& Law supplement captures in its March edition the main fiscal changes made this year, including the amendments to the calculation of excises.
Among the issues presented in the first edition of the supplement is  the controversial tax on special constructions, while the cover story focuses on the key measures that could improve Romania's tax collection rate, alongside contributions from professionals in the field.
The supplement also features a calendar of legislative initiatives as well as a Who's News section dedicated to the tax and legal professions.