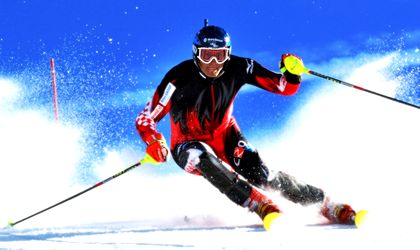 While the Winter Olympic Games in Sochi take the world by snowstorm, we at Business Review thought this would be the perfect time to combine the worlds of sports and business practices.
We went to some of the most prominent figures in the Romanian business landscape and asked them about the sports they practice and how those activities help them be better leaders in their field.
Cristian Linaru, brand manager, Burn
Sports practiced: I started snowboarding when I took my job at Burn, in 2013. First, it was from a need to better understand the community and to be part of it, but after several falls, it became a sport for the soul.
Correlation between business management and sport: I consider myself a lucky businessperson, with the two worlds correlating with each other; the connection between the job and extreme sports is very close. Generally speaking, there are lots of synergies between business and sport, such as strategic thinking, controlled risks being taken, effort and determination. On the other hand, sports balance office life while giving clarity; you can free yourself from negative energies, relax and become more efficient. When your hobby intersects with your professional life, it means that you are doing what you like. That is absolutely perfect.
Vlad Tudor, president, eMag Foundation
Sports practiced: In terms of winter sports, I skied from the age of 5 until 30. Then, I discovered snowboarding, which makes me feel more in touch with nature. Also, I've practiced triathlon for 12 years now, which I started out of curiosity.
Correlation between business management and sport: We are accustomed to understanding things in the Cartesian mode; we are addicted to categorizing our activities: now I'm working, now I'm having fun, now I'm training my mind, now I'm doing sports, this is my professional life, this is my personal life, etc. I believe that this segmental approach limits us and this is the reason we don't achieve our maximum performance, which is only possible when you're complete. In addition, those who exercise regularly require discipline, which is always useful in business. Not to mention fair play.
Oana Vasiliu