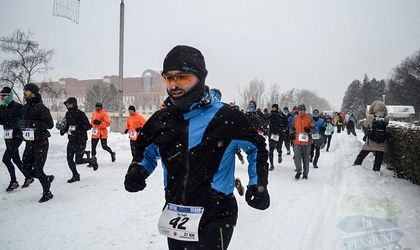 While the Winter Olympic Games in Sochi take the world by snowstorm, we at Business Review thought this would be the perfect time to combine the worlds of sports and business practices.
We went to some of the most prominent figures in the Romanian business landscape and asked them about the sports they practice and how those activities help them be better leaders in their field.
Vlad Ilicevici, executive director, Anim`est
Sports practiced: The list is quite impressive: I have enjoyed cycling since childhood, I played football for almost 30 years, I swim, in school I played basketball for the local team, CSS Vointa Craiova, and I now jog since I discovered that it made me lose weight and stop smoking. I love to ski, and get a bit depressed every time the ski season ends.
Correlation between business management and sport: For me, sports mean perfect relaxation. No matter how stressed, pressured and tense I am, running makes me feel better. In many other activities, reward and recognition depend on a lot of factors, some fair, others less so. However, when running, the equation is simple: the more you work rigorously and consistently, the better you become, times decrease and distances increase. It's the easiest thing in the world.
Bogdan Georgescu, channel account manager, Intel Romania
Sports practiced: I've been doing different kinds of sporting activities since childhood, but in the last couple
of years I've been doing more fitness, running, basketball and boxing. I am also passionate about squash, which I play for fun with friends once or twice a week. Last but not least, I like kendo, which is very good exercise both for the body and mind. In terms of winter sports, I like skiing and ice skating.
Correlation between business management and sport: I believe business and sport are strongly connected as
rules in sport can teach you good business discipline and vice versa, for instance in the way I deal with Intel's clients from the distribution channel. Also, business and sport share some common values such as will, honesty, fair play, teamwork and determination in following your goal.
Victor Ioane, managing director, CEE Salesianer Miettex
Sports practiced: I played professional chess for ten years and I currently play tennis and ski, trying to avoid the crowded weekends in the winter season.
Correlation between business management and sport: Sport is an excellent management school for both body and mind. Perseverance, ambition, surpassing your own limits, and the acceptance of losing and starting over again can be learned from sport. Business isn't friendly when it comes to spare time, which is why
most managers take part in intensive sports to help them switch off. If a top manager is successful in team sports this demonstrates his/her ability to work with people, how comfortable he/she feels as a team player and also the understanding of the common goal, as well as the pleasure of taking part in the game.
Oana Vasiliu