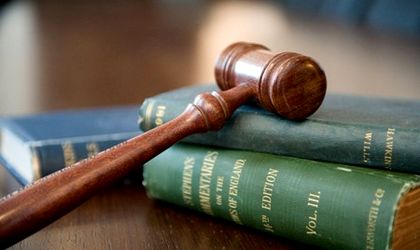 The associations of local and foreign investors said on Wednesday they were not invited to discussions regarding the new insolvency law, underlining the lack of consultation and predictability of the local decision making process.
Arin Stanescu, president of the National Union of Insolvency Practitioners (UNPIR), said it was the job of the Ministry of Justice to invite business representatives to discussions over the new insolvency code. Stanescu was part of the team that worked on the new insolvency framework.
Steven van Groningen, vice president of the Foreign Investors' Council (FIC), said it was a "good thing" that the government emergency ordinance approving the new insolvency code was rejected by the Constitutional Court.
"There is a part of the business environment that can not (e.n passively) look how laws are approved without any consultation of the business environment," said Mihai Marcu, president of the Romanian Business Leaders (RBL), the organization comprising entrepreneurs and mangers.
Advocacy groups AmCham Romania and the FIC, along with the RBL and the Association of Romanian Businesspersons (AOAR) issued a joint position on the new insolvency law. They outlined some of the major flaws that need to be fixed in the new legislation.
"The (e.n. current) insolvency law is very bad, allowing those that want to cheat to make a mockery of creditors," said Florin Pogonaru, AOAR's president.
Investors are calling for a reduction of the duration of an insolvency procedure and its associated costs, adding the amount of recovered receivables has to go up. They further suggested that more insolvency cases should be solved through the reorganization or restructuring of businesses.
Valeriu Nistor, president of AmCham Romania, said: "Collectively, the business environment has the chance to draw up an insolvency law to protect the economic value created over time and make everyone ponder the filing for bankruptcy or restructuring."
Ovidiu Posirca