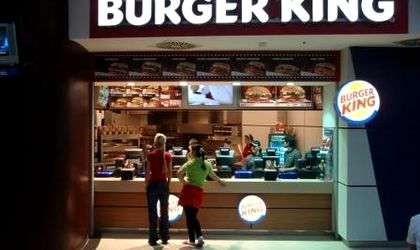 US fast-food restaurant chain Burger King, which operates more than 13,500 restaurants worldwide, will send a delegation to Bucharest this autumn to analyse the potential of a reentry on the Romanian market, according to ZF.
Atlantic Restaurant System, which ran the Burger King franchise in Romania, closed down the last two remaining restaurants in Romania in June 2012, after having closed down its units in Baneasa Shopping City, Plaza Romania and Bucuresti Mall.
Burger King entered the Romanian market in 2008 and the fast food operator it ended 2010 with a loss of EUR 1.27 million, higher than the loss in 2009, of EUR 1.13 million. End 2010, Burger King had a staff of 153 and only eight restaurants in Romania.
The brand was brought to the country by investors Marius Nasta and Eli Davidai.
Currently there is one Burger King restaurant left in Romania, that operates from the Otopeni Airport.