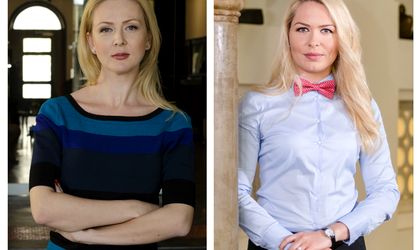 Andrada Bulgaru, the coordinator of the insolvency practice, and Simona Pirtea, the coordinator of the criminal law practice, have been promoted to managing associates within the Bulboaca si Asociatii law firm, company representatives announce.
The company appointed five other lawyers at the end of last year to the position of senior associates, namely George Chiocaru (banking and capital markets), Oana Dragan (litigations and labour law), Andreea Hlihor (insolvency and litigations), Catalin Petrea (insolvency and litigations) and Luciana Tache (M&A).
Last autumn Bulboaca si Asociatii completed its organisational transformation and rebranding process, which included the definition of the credo which guides the activity of the lawyers, the changing of the company logo in order to reflect the new values of the firm, a redesign of the online and offline promotional materials and the relocation to a new office.
Natalia Martian