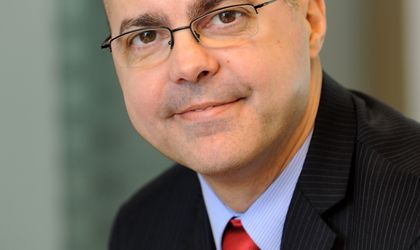 The turnover of Romanian law firm Bulboaca & Asociatii rose by 27 percent last year to more than EUR 3 million, sustained by the addition of new clients and a 34 percent hike of the billing level.
Adrian Catalin-Bulboaca, managing partner of Bulboaca & Asociatii, said 2012 was exceptional for the business on the backdrop of a tough political and economical year. He added the turnover was "well over" EUR 3 million this year, with a profit margin of 50 to 55 percent. The fee level remained unchanged in the EUR 150-EUR 300 band.
"The excellent years in 2011 and 2012 are related to our firm's strategy to have excellence in all the practice areas and to be regarded as the trusted lawyers of multinationals, financial institutions, Romanian entrepreneurs and investment funds," said Bulboaca.
The firm has 31 lawyers and 8 partners and plans to recruit five graduates this year, if they successfully pass the bar exam. The entry-level salaries are similar to those offered by international law firms, hovering at a gross of EUR 1,000.
Bulboaca & Asociatii added a dozen of clients last year including UTI, Barclays, Credit Suisse and Ursus. The most active practice areas were corporate commercial, M&A, financing, energy, competition and insolvency.
The firm plans to develop this year the arbitrage, real estate and intellectual property areas. It aims to set up this year a fiscal consultancy division, which will be headed by a partner.
He predicted this year will be good for acquisitions, adding that Romanian entrepreneurs will be more dynamic locally and in the region.
Bulboaca is currently working on a strategy paper with two foreign consultants, in a bid to retain the best talent. The strategy takes into account financial indicators and brand building concepts.
Public sector needs reorganization
Bulboaca reckons that the reorganization of the public sector is neccesary and the insolvency is a good step to do it.
He said the insolvency of hydroelectric power producer Hidroelectrica represented a shock for investments bankers as it was perceived as the crown's pearl. State-owned company petrochemical plant Oltchim followed a similar path last month, after a failed privatization attempt last year.
"Both insolvencies in Oltchim and Hidroelectrica aims to put them on an economically viable path," said Bulboaca. Once successfully out of insolvency, Hidroelectrica should seek a listing on the domestic stock exchange, while Oltchim has to be privatized, suggested Bulboaca.
"In Oltchim, it will not be simple, but it's not impossible," said the managing partner.
Ovidiu Posirca