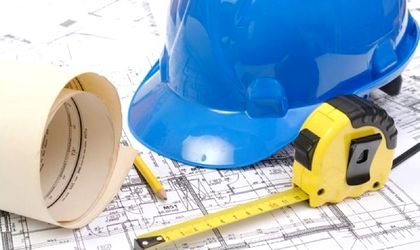 Over 33,500 building permits for residential constructions were issued during the first ten months of 2015 in Romania, marking an increase of 3.9 percent y-o-y, according to data from the National Institute of Statistics (INS).
However, in October the number dropped on a m-o-m basis, shows the INS data. Last month, a little over 3,000 building permits were issued for residential buildings, a 14.2 percent decrease compared to September 2015 and a 7.3 percent drop compared to October 2014. Out of the 3,000 permits, 62 percent were issued for the rural area.
The regional distribution shows a decrease in the number of building permits released for residential buildings in all development regions, with the most significant drops reported in the following regions: North-East (-111 permits), West (-103), South-Muntenia (-84), Bucharest-Ilfov (-72) and North-West (-57).
BR Staff