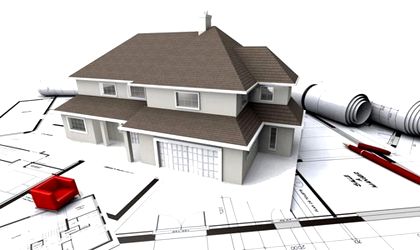 During the month of June 2015 over 4,000 authorizations for residential buildings construction have been issued, shows data from the National Institute of Statistics (INS).
This means a 12.6 percent rise against the previous month. During the first half of the year there was a total of 18,300 residential buildings authorizations issued, an increase of 3.1 percent year on year.
About 61 percent of these authorizations were issued in rural areas.
Bucharest has seen a significant increase in authorizations for residential buildings, going from 505 in May to 619 in June 2015. However, against June 2014, the number has known a decrease from 772 authorizations, while the other development areas of the country have all known rises.
In the first half of 2015 18,299 building permits were issued for residential buildings. Increases were recorded in the following development regions: Southeast (+320 permits), Northeast (+273) and South-Muntenia (+184).
Decreases in the number of permits issued for residential buildings were seen in development regions Bucharest-Ilfov (-189 permits) and the centre (-99). In the first semester of 2015 the west development region had a constant number of permits issued as compared to the same period of the previous year.
When it comes to non-residential buildings, authorizations for administrative buildings (25) have also known an increase in June, against the previous month (21) and year on year (22). Other non-residential buildings have known an increase since May 2015 (725 from 566), but year on year there has been a slight decrease (731).
Natalia Martian