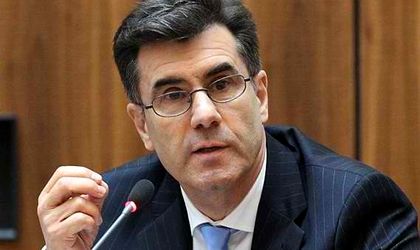 The state budget deficit will pass the threshold of 3 percent this year and 4 percent in 2017, according to a statement by Lucian Croitoru, the adviser of BNR's governor, as quoted by Agerpres.
"We currently have economic growth due to increased consumption with high rates of over 5 percent, and recovery of investments. After the reduced VAT came into force it was the poor segment of the population which increased the consumption, not wealthy people, because they would not have increased food consumption by 20 percent following drops in food prices," Croitoru stated.
The National Bank representative added that the increase was mainly for imported goods, underlining that "we managed, from a deficit estimated by EC at 1.1 percent of GDP in 2015, to change direction and have a deficit that will exceed 3 percent in 2016 and 4 percent in 2017, most likely."
Croitoru said that Romania's growth median over the past 25 years stood at 1 percent.
Natalia Martian