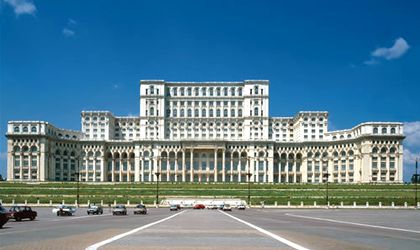 The Palace of Parliament, also known as House of the People (Casa Poporului), ranks third in the top ten best buildings in the world, according to a ranking by The Independent. The ranking was compiled based on insights from writers and journalists. The People's Palace runs behind the Rocamadour Medieval monastery in France (2nd) and behind the Pantheon in Rome (1st).
The Independent describes the Romanian Parliament headquarters as: "Hideous but also sort of impressive, says Daniel Knowles. Started in 1984 and almost finished by Ceausescu's fall in 1989".
This list was inspired by Tom Wilkinson's 'Bricks & Mortals: Ten Great Buildings and the People They Made', published by Bloomsbury last month.
Top 10 best buildings in the World:
1. The Pantheon, Rome, Italy
2. Rocamadour, France
3. The Romanian Parliament building
4. La Mezquita de Cordoba, Spain
5. Cambridge University Library, UK
6. King Ludwig's castle at Neuschwanstein, Germany
7. King's College Chapel, Cambridge, UK
8. St Paul's Cathedral, UK
9. Taj Mahal, India
10. Edwin Lutyens' Liverpool Catholic Cathedral, UK
The People's Palace in Constitution Square also holds the title of second largest administrative building in the world after the Pentagon and the third largest in volume (after Cape Canaveral in the U.S. and the Great Pyramid in Egypt.