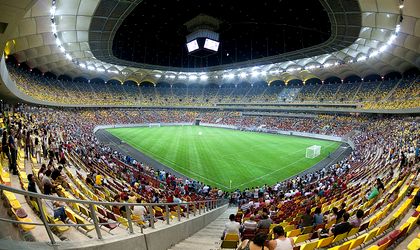 The main Bucharest stadium, the National Arena, ranks 12th among the most expensive stadiums built in the last ten years in the world. The stadium located in District 2 has a capacity of 55,000 seats and was opened in 2011 after EUR 230 million in investments, which placed it 12th in the study A Blueprint for Successful Stadium Development by KMPG.
The study highlights the fact that the Romanian stadium had a cost of development of EUR 4,200 per seat, well above the cost of opening other famous stadiums, such as Juventus Stadium (EUR 3,ooo per seat), or Estadi Cornellá El-Prat, in Barcelona (EUR 1,530 per seat).
The most expensive arena is Wembley in London, which has 90,000 seats, and a cost of over EUR 10,000 per seat. Second most expensive was another London stadium: Emirates Stadium, 60,300 seats, and a cost of EUR 7,300 per seat.
The study also shows that 6.5 percent of the total seat capacity on the National Arena is dedicated to premium and box seating (meant for corporate and high calibre guests), which is among the lowest percentages for a new or refurbished stadium. By comparison, the Warsaw National Stadium opened in 2011, has 14.5 percent of its seats in the premium category.
The National Arena can hold 55,611 people. 3,600 VIP seats are available, with another 126 seats allotted for the press (with a possible expansion to 548 seats). The stadium includes some 360 restrooms and a retractable roof, which can be opened or closed in 15 minutes. It is also endowed with a floodlight system and 2100 parking spaces.
Photo credit: KPMG