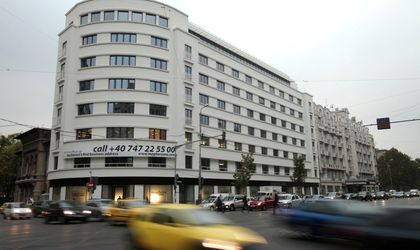 Epstein Architecture & Engineering has relocated its offices in the Magheru One office building in Bucharest, the company has announced.
Magheru One covers some 4,000 sqm and consists of a refurbished building located at located at 1-3 Magheru Boulevard, downtown Bucharest. The boulevard landed the 52nd position in a ranking regarding the world's 62 most expensive streets in 2012, according to a Cushman & Wakefield report. The building was originally built in 1932.
The project was developed by Austrian private developer S+B Gruppe. One of the company's shareholders is Alfred Michael Beck who is also the managing partner of Austrian AMB Holding which has invested locally in agriculture, wine production and alternative energy.
He told BR last year that S+B Gruppe owns some 80 hectares of land for real estate projects locally.  On a 46,000 sqm plot of land the developer owns in front of the Otopeni airport in Bucharest, the company plans to build a mixed project – hotel, office and logistics. This will require an investment of approximately EUR 80 million. Beginning work on the site depends on getting the building permits, he said in June 2012.
This recent transaction was brokered by The Advisers / Knight Frank.
Simona Bazavan