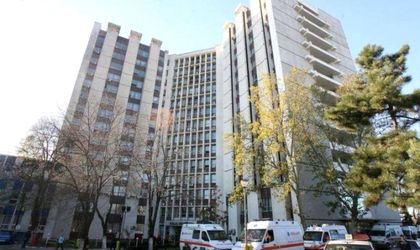 The Bucharest University Hospital announced it has found an investor, MaxBet, for a much needed heliport, which will be built by the end of the year, Mediafax informs.
Seeing as 15 to 20 percent of the 500 daily emergency cases that arrive at the hospital are major medical emergencies, the unit has been seeking to build the heliport, which would allow faster transportation.
"In April 2015 we were saying we need a heliport for major emergencies reaching the hospital. We found the investor, we will sign the contract and start construction works that will be finalized at the end of the year," stated Catalin Cirstoiu, manager of the Bucharest University Hospital.
The manager said in 2015 that an investment of some EUR 40,000 would be needed for the project.
The hospital has been fully consolidated and new sections were added, the heliport being the last missing piece in an integrated emergency system.
According to Mediafax, the Bucharest University Hospital is the only emergency medical unit to have all specialists required for such a service. It was built in 1987, after the earthquake of 1977 showed that only one emergency hospital was not enough for the capital city.
Natalia Martian