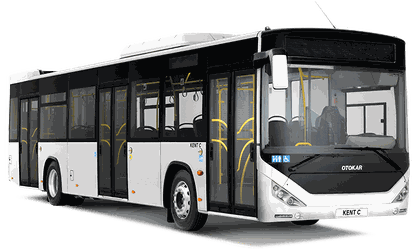 Bucharest City Hall has announced the winner of the auction for supplying 400 new buses: an association between OTOKAR Europe and OTOKAR Automotive.
The value of the contract is around EUR 100 million. Over the next period, economic agents can challenge the result of the auction.
OTOKAR Europe and OTOKAR Automotive are Turkish companies that are part of the Koç Holding conglomerate, the largest industrial conglomerate in Turkey, which also owns the household appliances producer Arctic Gaesti. The factory where the OTOKAR buses are produced is in the city of Sakarya.
Gabriela Firea says that the first buses will be delivered this summer: "We want 300 buses to be delivered in the following year," the Mayor said.
Four offers were submitted in the auction: Karsan Otomotiv Sanayi Ve Ticaret, MAN Truck&Bus, Mercedes Benz Romania, and OTOKAR Europe.