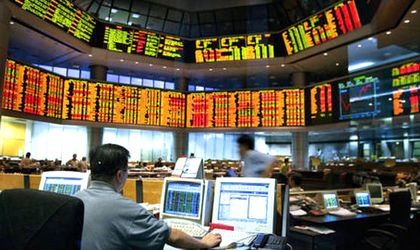 The Romanian Parliament adopted a bill on Tuesday abating the Rasdaq market and issuers listed on this segment will transfer to a regulated market or an alternative trading system (ATS) or will be delisted.
928 companies are presently listed on Rasdaq, the electronic stock exchange, with a share capital of EUR 1.71 million. The regulated market at BVB trades shares from 81 companies, with a total share capital of EUR 29.4 billion.
"All activity on the Rasdaq market and the unlisted securities market will end after 12 months since the law comes into effect", according to the bill passed on Tuesday by the the chamber of deputies.
The companies listed on Rasdaq must make a decision within 120 days of the law coming into effect about switching to a regulated market or an alternative system. If no such decision is made, then sharehholders will have the right to retreat from the shareholder structure. If such a decision is made, then the ASF must be approached for allowing the company to trade on a regulated market or an alternative system. If once again, ASF denies the company this request, the shareholders right to remove themselves from the company is reactivated.
The bill has been placed with the secretary general for the moment, awaiting constitutional inquiries.
In 2004, stock exchanges in EU were classified as regulated markets or ATS. Ever since then, Rasdaq could no longer be considered a regulated market, as was the intention in 1996 when it was founded, but the National Securities Commission (CNVM) didn't classify it as an ATS either. CNVM did establish that issuers and companies on Rasdaq must follow the same rules as a regulated market, such as launching public offers. Prosecutors and the European commission both have asked in the past for the status of the electronic stock exchange to be clarified.