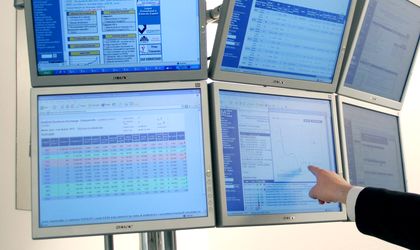 The website of the Bucharest Stock Exchange crashed on Monday at around 14.50 due to intense traffic triggered by worries about the evolution of the Chinese stock market.  A nearly 9 percent dive in China shares and a sharp drop in the dollar and major commodities panicked investors and sent shock waves worldwide.
In Romania, the Bucharest Stock Exchange's main index BET lost over 4 percent of its value soon after the market opened on Monday morning.
On Monday "China's stocks plunged the most since 2007 as government support measures failed to allay investor concern that a slowdown in the world's second-largest economy is deepening," according to Bloomberg. The Shanghai Composite Index lost 8.5 percent to 3,209.91 nearly erasing its gains for the year, according to the same source.
According to Reuters European stocks were almost 3 percent in the red early on Monday and "Wall Street was braced for similar losses after Asian shares slumped to 3-year lows as a three month-long rout in Chinese equities threatened to get out of hand".
The oil price lost another 4 percent while government U.S. and German bonds, the yen and the euro rallied.
The Bucharest Stock Exchange announced later on Monday that traffic on its website increase fivefold the average number on Monday.
Read more about the recent financial crisis in China
Staff