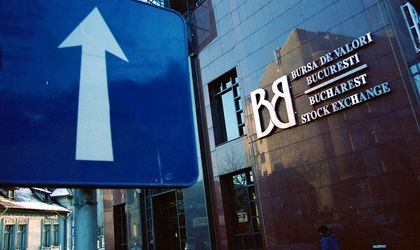 Bucharest Stock Exchange's BET index jumped by 3.33 percent in the second part of Tuesday after the index opened the trading session at minus 1.7 percent. BET Plus was by 3.32 percent. The evolution was fueled by a more positive outlook from European and American markets.
The global stock market panic appeared to be easing this Tuesday as both European and US markets opened up following news that China's central bank cut interest rates and lowered the amount of reserves banks must hold for the second time in two months. "Stocks, oil prices and safe-haven bond yields rose on Tuesday as a tentative market rebound picked up pace after China cut interest rates and banks' reserve requirements to kick-start its wavering economy," according to Reuters.
Although Chinese stocks tumbled again on Tuesday, European markets bounced back after yesterday China's "Black Monday" sparked global losses that wiped hundreds of billions of dollars off world markets. The main indices were up this Tuesday, recovering most of Monday's losses. By noon, the FTSE was up by 3 percent, the German DAX by 4.1 percent and the French CAC by 4.3 percent,
On the New York Stock Exchange the Dow was up more than 300 points in the first few minutes of trading after it shed 588 points yesterday.
Staff