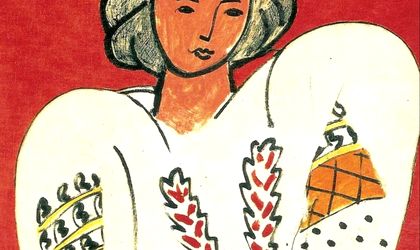 It's nearly Christmas and Bucharest is already panic shopping. But don't worry, BR is on hand to help you navigate the festive retail maze. Over the following pages, you will find our selection of the best places to do your Christmas shopping, from local designer fashion boutiques, through to traditional Christmas fairs, upmarket delicatessens and multi-language bookshops.
Oana Vasiliu
Peasant Museum Souvenir Shop
Quality traditional peasant clothes, icons and naïve art, as well as artistically unique tapestries, wooden and glass icons, handmade metallic objects, tiles, vegetable thread knitwear, folklore dolls and souvenirs are all on sale, albeit at relatively high prices.
3 Sos. Kiseleff, near Victoriei Square
Romartizana
The gallery shop sells authentic folk art objects that showcase the values and traditional folklore of the old Romanian regions. Shoppers can admire and buy folk costumes, embroidered blouses (the English for the Romanian "ie"), raw silk headdresses, ceramics, wooden objects, woolen folk weaves, as well as useful handmade objects and interior design pieces, such as embroideries, knitwear, crocheted table cloths, lacy patterned fabrics, crocheted hangings and curtains.
16-20 Calea Victoriei. www.romartizana.com.ro
Souvenir Shop
Located in the Old Town area, this outlet has both Romania and Bucharest branded gifts, from postcards to T-shirts with funny messages, such as "Send more tourists, last ones tasted great" – signed by Dracula. The shop is open daily from 10:00 to 20:00.
13 Smardan Street, www.souvenir-shop.com.ro
Unirea Shopping Center
The retail center is home to two souvenirs shops selling products showcasing traditional Romanian and Bucharest landmarks and sights (old and new postcards, maps, mugs, fridge magnets), as well as books and Romanian wine bottles in special gift packs.
Piata Unirii, www.unireashop.ro
Universitate Passage Souvenir Shop
This small souvenir shop is tucked in Universitate Passage, near the Tourist Information Center. Postcards, mugs, traditional items of clothing and small statuettes are on sale.
In between Nicolae Balcescu Blvd. and Regina Elisabeta Blvd.
Here are our other lists of shopping sites ideas: Romanian designer goods, Christmas fairs, unusual home ware, bookshops, festive food and drink, wine and dine.