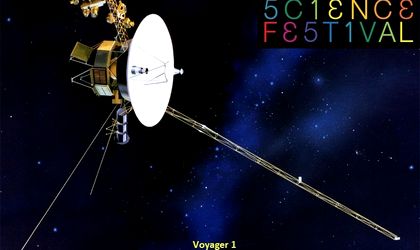 Several institutions will host the first festival dedicated exclusively to science, held between September 25 to 29 in Bucharest, anticipating the night of scientists that will take place on September 27 in eight cities in Romania.
The Secular-Humanist Association in Romania (ASUR) together with the Parentime Center for Parenthood Courses organize the Bucharest Science Festival in the Bucharest French Institute, at the National History Museum (MNIR), in the Magna Aula of the Bucharest University, at the Studio Cinema and at Humanitas Cismigiu.
The festival offers an interactive exhibition for children "Experiment – Man and Life" (The French Institute, September 25-28), which presents how the human body works using interactive models and microscopes, another exhibition will be the one at the National History Museum, "A look at the technology of the past" (September 25-29), presenting an impressive collection of machinery and equipment of the past centuries, used both for research and in the everyday life. Moreover, there will be a vintage camera exhibition, as well as some conferences, such as " The evolution of the astronomical observation: from the eye to the giants telescopes of the future", presented by the French astrophysicist Michel Dennefeld, from Institut d'Astrophysique de Paris (French Institute, September 25, 18.00), "The mysteries of the quantum world" (Magna Aula of the Bucharest University, September 26, 14.00.) and "Science in society: A prince or a pauper?" (Humanitas Cismigiu, September 26, 18.30).
The complete program of the festival is available here.
Oana Vasiliu