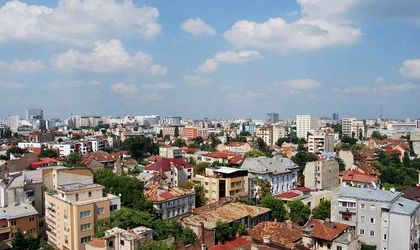 January 2016 saw a balance to the Bucharest residential market, with asking prices staying at the same level as they were at the end of last year, according to a study by HomeFinders, based on 2,477 sales offers.
While during the previous years asking prices showed a tendency to increase at the beginning of the year, this January prices stayed at EUR 70,000 for central and northern homes (a 7.89 percent fall year on year), and at about EUR 52,000 (3.7 percent lower) in the eastern, southern and western areas.
Though one-bedrooms were most sought after, with over half of requests (1,326), asking prices for them dropped, both in central areas (down 3.33 percent, to EUR 58,000) and in outer areas (a 1.96 percent drop to EUR 45,000).
Two-bedroom apartments kept at the same levels, between EUR 79,000 in central and northern areas and EUR 60,000 in the rest of the capital city.
Three-bedroom apartments registered an increase in asking prices, going up 5.26 percent to EUR 100,000 in central Bucharest and 4.65 percent, to EUR 75,350, in the rest of the city.
HomeFinders is a real estate consultancy agency employing 15 and covering all areas of the Bucharest residential market. The agency has intermediated acquisitions worth EUR 30 million since its foundation 2011.
Natalia Martian