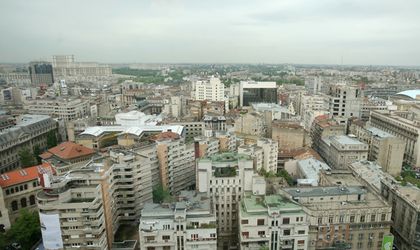 In full "season of rents", an analysis by Imobiliare.ro in five major academic centres of the country (Bucharest, Cluj-Napoca, Timisoara, Brasov and Iasi) reveals a significant decline in the supply of apartments available for rent. Taking August as a benchmark, where there is usually a surge due the new academic year, data collected indicates a difference of 18.45 percent in the number of deals in the market, dropping from 8,500 ads in 2014 to less than 7,000 in 2015. The downward trend is being felt in varying degrees among the cities analysed.
"The decrease of apartments for rent in big cities can be attributed, at least in part, on procurement market stabilization and the resumption of the upward trend in prices. Owners are probably more optimistic and start to regain the courage to put their homes up for sale instead of waiting and settling for revenues from rental. The most affected by this crisis of offers is the city of Cluj-Napoca. However, 7,000 apartments put on the market within 30 days is far below demand," says Adrian Erimescu, Imobiliare.ro general manager.
In August 2015, Bucharest had 3,608 new rental ads, down 17 percent compared to the same period last year, when there were 4,329 deals. Of the apartments fresh on the market last month, 32 percent were studios (down from a share of 39 percent in 2014), 38 percent were one bedrooms (compared to 39 percent in 12 months ago) and 16 percent two bedrooms (18 percent).
On the other hand, three bedroom apartments and above account for 14 percent of total supply, which marks a significant increase compared to the 4 percent achieved by this category last year.
In Timisoara there was a similar decline of about 17 percent from 929 to 773 new offers. Of all ads published in August, 39 percent were for studios (up from 38 percent last year), 35 percent have targeted one bedroom apartments (down from 41 percent) and 14 percent related to two bedrooms ( from 18 percent in 2014). Like in the capital city, the advance segment of three bedroom apartments went up considerably, from a share of 3 percent in 2014 to 12 percent in 2015.
In Cluj-Napoca, rental offers decreased by 22 percent during the measured period, from 1,846 to 1,432 apartments. Of properties come onto the market last month, 39 percent were studios (compared to 42 percent in 2014), 41 percent had one bedroom (up from 39 percent) and 15 percent were flats with two bedrooms (compared to 16 percent in above). Unlike other cities examined, Cluj recorded only a slight increase from 3 percent to 5 percent for larger apartments.
In Iasi, the number of new rental ads decreased by 21 percent this year, from 1,032 to 814 properties. Of the offer in August 24 percent of rentals were studios (compared to 26 percent in 2014), 44 percent one bedrooms (down from 49 percent), while homes with two bedrooms had a 20 percent share of the total (compared to 23 percent). Here, the share of housing units with three or more bedrooms increased more significantly from 2 percent to 12 percent.
Brasov showed a 16 percent decline in supply from 372 to 311 properties put on the market both in August 2014 and 2015 respectively. During the time intervals analysed, the share of studios decreased from 43 percent to 40 percent and one bedroom apartments dropped from 42 percent to 39 percent. The two bedroom apartment segment recorded a slight increase, however, from 13 percent to 14 percent, while three bedroom properties and up have come to represent about 7 percent of the market, up from 2 percent last year.
Natalia Martian