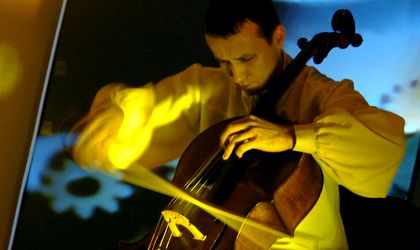 An extraordinary concert will be staged at the Radio Hall on February 6, starting 19.00, offering a preview of the 2013 national tours: "The traveling piano", "The Golden Flute", "Do you like Brahms?", "The violins' duel" and "Enescu's violin".  Pianist Horia Mihail, flutist Ion Bogdan Stefanescu, violinist Gabriel Croitoru and cellist Razvan Suma (in picture) will entertain the festive atmosphere with pieces from the tour that will take place later this year.
Ludwig van Beethoven, Otar Taktakishvili, Mike Mower and Johannes Brahms compositions will be presented during the event, hosted by Oltea Serban-Parau, the artistic director of Orchestras and Choirs of Radio Romania.
More information about the event can be read here. The tickets can be bought from the Ticket Office or from www.bilete.ro.