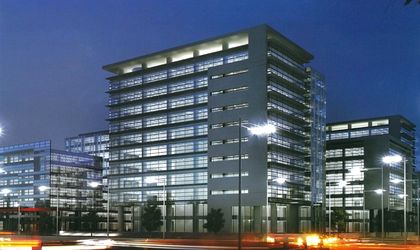 In 2015 the total office leasing activity in Bucharest was 20 percent lower year on year, summing up 240,000 sqm, shows a study by CBRE. The last quarter of the year brought a total of 37,000 sqm leased, out of which take-up, excluding renewal/renegotiation, accounted for 82 percent.
According to CBRE, the decline in total leasing activity (TLA) is the result of the market situation of 2009-2010, when significantly fewer lease agreements were signed. Since most contracts are signed for a period of 5 years, the number of contracts expiring in 2015 was relatively smaller.
For 2016 the tenant activity is expected to return to a growing path, based on a substantial number of medium and large size active mandates due to end within the next 9 to 12 months.
The TLA in 2015 was driven by the IT sector, which has registered a strong office leasing activity for the last three years. While last year IT companies reached a share of 51 percent of the rentals, during the last three years they held a 40 percent share of TLA with 330,000 sqm rented.
Pipera and North sub-markets continue to be the most popular areas, with 73 percent of the TLA during 2015, while in the last quarter they attracted over 50 percent of it.
With 72,500 sqm of office stock delivered in 2015, Bucharest stands at 2.35 million sqm.
Some 408,000 sqm are projected to be delivered in 2016 (20 properties), while the next two years are expected to bring a 30 percent increase in stock (315,000 sqm under construction or planned, scheduled delivery in 2017). Pipera and North remain the positive pole for development, attracting about 64 percent of the new supply for the upcoming years.
A big project planned for the Central sub-market is Timpuri Noi Square by Vastint, which will be delivered in two phases and will cover 50,000 sqm.
Among other office projects scheduled to be delivered in 2016 there are Bucharest ONE (50,000 sqm), Oregon Park, phase 1 (45,000 sqm), AFI Park 4&5 (32,000 sqm), Hermes Business Campus, building B (24,000 sqm) and Green Court Bcharest, building C (15,670 sqm).
In Q4 2015 the prime headline remained stable at EUR 18.5 per sqm per month. The net effective rent which takes into account a range of incentives offered to tenants is estimated at 92-94 percent of the headline rent for typical requirements. The net effective for anchor tenants is estimated at 80-85 percent.
As a result of the low level of new deliveries in 2015 and stable take-up numbers, the total vacancy rate decreased to 11.9 percent in Q4 2015. However, due to a relatively large amount of office space under construction, it is predicted that vacancy will start climbing over the next few quarters.
Class A buildings recorded a 5.3 percent lower vacancy rate, as 58 percent of the transactions were signed for such office spaces. Class B spaces registered a 15.9 percent rate.
Natalia Martian