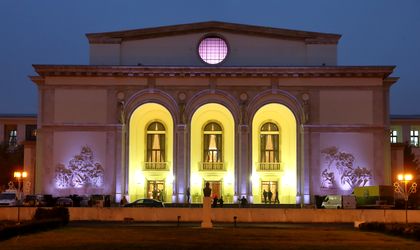 The Bucharest National Opera celebrated 60 years of operating in the same building at the beginning of this year, having undergone EUR 8.8 million of renovations (excluding VAT) since August 2013. According to Razvan Dinca, director of the Bucharest National Opera, works should have been completed in March 2014, but they were finally finished on October 30, for the premiere of La Traviata.
The facelift involves a new stage, with an improved, movable floor, more space for the orchestra to be heard and seen, with the stage made shorter to improve the acoustics. Air conditioning, new upholstery for the seats, another general rehearsal room and extensive improvements to the artists' dressing rooms and rehearsal spaces were also part of the process. The façade, too, was refurbished.
Five new premieres will be staged at the Bucharest National Opera, as follows:
La fille mal gardee, by Ferdinand Herold and John Lanchbery – December 13, 2014
Falstaff, another masterpiece by Giuseppe Verdi and directed by Graham Vick – February 19, 2015
A ballet triptych comprised of Classical Symphony (Serghei Prokofiev, choreographer Yuri Possokhov), Pettite Mort (Wolfgang Amadeus Mozart, choreographer Jiří Kylián), and Marguerite and Armand (Franz Liszt, choreographer Sir Frederick Ashton) – April 25, 2015
Manon Lescaut by Giacomo Puccini and staged by director Jonathan Kent – May 23, 2015
A new Giselle, with choreography by Ethan Stiefel and Johan Kobborg – June 6, 2015.
Oana Vasiliu