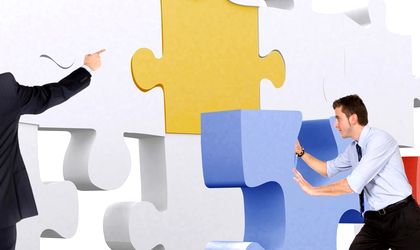 About 14,300 Romanian businesses that were founded after the 1989 revolution are still active, according to a study by KeysFin, quoted by Mediafax.
The study, based on data from the Trade Registry, shows that the local market still holds names such as Electrolux Romania, Doosan IMGB, Aerotech, Proiect Bucuresti, Mobila SA, Celhart Donaris, Pipera, Unisem, Napoca, Astral, Severnav and Victoria.
Most companies (2,401) are in Bucharest-Ilfov, employing over 89,000 people during this period. Next in line are the North-West area with 2,184, which employed 45,000 and the Central region, which recorded 2,145 companies with 47,000 employees.
"At the opposite pole is, paradoxically, the Western area, a vector of economic development of Romania, but where only 1,484 companies survived with 24,000 employees," KeysFin comments.
Most companies that have remained standing during the 26 years after 1989 are micro enterprises (10,760), followed by small companies (2,493), medium-sized companies (778) and only 252 big firms.
About 38 percent of these are active in the trade sector, with other domains being the manufacturing industry, constructions and real estate.
"Taking into account the data size of the businesses, the conclusion is that when discussing the survivors after 1990, we are talking primarily small businesses, boutiques, convenience stores which had a volume of loyal customers and have run money and goods very quickly and were thus not affected by the financial blockage, the challenges of currency etc," KeysFin analysts conclude.
Natalia Martian