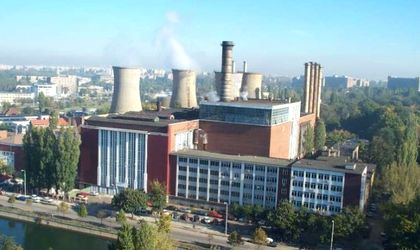 ELCEN, company that supplies 90 percent of the thermal energy in Bucharest, registered last year RON 1.9 billion (EUR 428 million) in turnover, a 19 percent increase as compared to 2013, and aims joint ventures with other companies in order to provide other cities with heat.
"Last year's preliminary net profit decreased due to higher gas prices," told Mediafax ELCEN general manager Gabriel Ignat.
The state company registered last year a preliminary net profit of RON 30 million (EUR 6.7 million), down 41 percent from RON 51 million (EUR 11.5 million) in 2013. In 2013, the company reported a turnover of RON 1.6 billion (EUR 361 million).
According to Ignat, ELCEN Bucharest "is considering" expanding on the heat supply market in other large cities across the country, this aside the merger with the Autonomous Thermal Energy Distribution Bucharest (RADET).
"We considered expanding in other large cities, through joint ventures with other companies, be it mergers or not. Heating must be revived taking into account the gas in the Black Sea. In maximum two years, through economic measures of customer reconnection to the centralized heating system, we can increase thermal energy sales by 10 percent," said Ignat.
ELCEN also considers investing in electrical energy storage units in order to increase the company's revenues. A storage unit would cost EUR 500 million, according to Ignat who considers investing in such a facility for storing and selling the energy produced overnight, which is priced lower, during the day with higher prices.  
ELCEN is to merge with its main debtor, RADET. Before completing the merger, ELCEN was divided last year in three companies, namely Electrocentrale Bucharest, Electrocentrale Constanta and Electrocentrale Titan.
The heat produced by ELCEN is sold to customers through the RADET networks, RADET being controlled by the Bucharest City Hall.
RADET has debts to ELCEN amounting to RON 3.58 billion (EUR 810 million). ELCEN owes the banks RON 570 million (EUR 129 million).
ELCEN Bucharest is controlled by the state through the Ministry of Energy, which owns 97.51 percent of the shares. Natural gas producer Romgaz Medias has a share of 2.49 percent. The company has 2,100 employees.
Staff