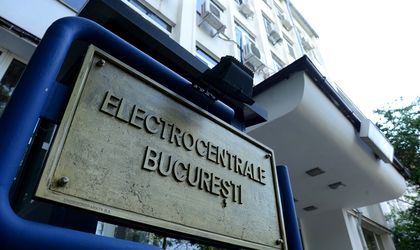 Electrocentrale Bucuresti (ELCEN) has reached an agreement with its gas provider, Romgaz, which had threatened to stop supply unless a plan to pay debts accumulated over the years was presented.
ELCEN announced debts totalling RON 362 million (EUR 81.84 million) will be paid over a period of two years and said that this point has been reached due to longstanding debts RADET (Bucharest's  heating agent distributor) had not paid for years.
"The total debt of RADET to ELCEN, on August 31, 2015, were worth RON 3.58 billion (EUR 809.4 million). In December 2008 RADET / the Municipality of Bucharest (PMB) had fully phased the debt recorded at that time (for the period 2007 – November 2008), worth RON 743 million (EUR 168 million), for a period of three years. Of this rescheduling, PMB still has RON 259 million outstanding. Although through the protocol signed in 2008, PMB and RADET pledged to pay current bills this has not happened. Moreover, RADET has accumulated new debts during 2009 and August 31, 2015, worth RON 3.3 billion, although the degree of cashing in from the population in Bucharest is over 90 percent, the highest in the country," a company statement showed.
ELCEN proposes that the Bucharest General Council rectify the PMB budget so as to allocate RADET a subsidy of at least RON 200 million to be paid to ELCEN until the end of the year. In an attempt to recover existing debts ELCEN established attachment of RADET bank accounts. Currently, there are two sentences (RON 259 million, and RON 118 million) which ELCEN will enforce. The company is currently drawing a plan together with RADET to reschedule the debts over a period of 10 years, with the condition that PMB pays until the end of the year RON 250 million, the amount needed to pay the gas supplier.
The company said heat will be distributed under normal parameters this winter, stating it would use existent stocks of fuel oil and alternative fuel in case of a "reduction of gas supplies".
Natalia Martian