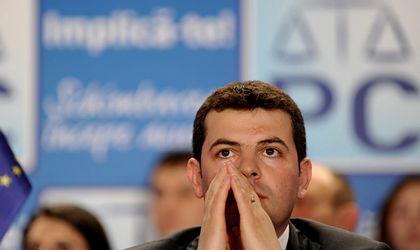 A bout 179 kg of food per capita is wasted every year in Europe and Romania's average is above this level, said Daniel Constantin, deputy prime minister and agriculture minister, last week. He made his comments as Bucharest hosted the 29th Food and Agriculture Organization (FAO) European Regional Conference (ERC) and the 38th session of the European Commission on Agriculture (ECA).
[restrict]
Food waste and promoting family farming as a solution for food security worldwide were two of the main topics discussed during the events. "Food waste is not an abstract concept but a phenomenon that affects us all. We see it taking place everywhere there is food – in stores, in restaurants, in our own homes, in schools, in farms and even during the transport of food products," said Constantin.
Households are responsible for 42 percent of the food waste in the EU, producers for 39 percent, retailers for 5 percent and catering for 14 percent, according to EU research.
Addressing the matter would reduce pressure on production, especially in the context of food shortages and rising food prices, and would also benefit the environment, he added. Drawing attention to this matter is even more important considering that about 60 percent of today's food waste could be eliminated through education and technology, said the minister. He admitted that in Romania the matter is seldom discussed but that the authorities are planning to find out the real extent of the problem.
Over 1.3 billion tonnes of food are wasted worldwide every year, according to FAO data. This represents a whopping third of the food produced for human consumption and USD 750 billion in costs. At the same time, 842 million people suffer from hunger, malnutrition and food insecurity. Similar quantities are wasted in industrialized and less industrialized countries alike, although in the case of low-income countries, much less food is wasted at the consumer level.
The FAO believes that if food losses and waste could be halved, the required increase of available food to feed the world population by 2050 would only need to be 25 percent, rather than 60 percent according to recent projections. Given the nature and causes of the phenomenon, halving food losses and waste is a feasible target, according to the FAO.
Family farms are a solution to fighting food loss and waste, especially in emerging countries, believes Constantin.
"It is proven that family farms can meet the challenges related to food shortages and the underdevelopment of rural areas and at the same time they can be encouraged to practice sustainable farming, thus achieving the goal of integrated and sustainable development," he said.
Romania's National Rural Development Program (NRDP) for the 2007-2013 period has benefitted 60,000 small farms and the NPRD 2014-2020 will also feature measures dedicated to small farms, said Constantin. The United Nations has declared 2014 the "International Year of Family Farming" as a means to promote international awareness and help each country to come up with plans aimed at strengthening the contribution of family farms to eradicating hunger and reducing rural poverty.
The 29th FAO ERC and the 38th session of the ECA brought around 350 delegates from 55 countries to Bucharest. Romania last hosted an FAO event in 1976.
Simona Bazavan
[/restrict]