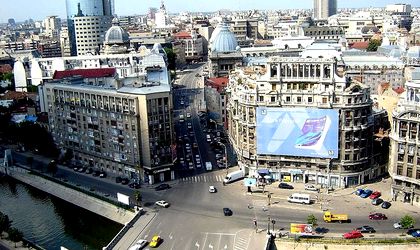 Bucharest has been ranked in 45th position in Cushman & Wakefield's annual Office Space Across the World report. This was down three positions compared to the previous ranking, despite the fact that rents in central areas slightly increased in 2013.
The average Bucharest office rent in the central business area amounts to about EUR 19/sqm/month. After adding service charges, this increases to EUR28.25/sqm/month or about EUR 339/sqm/year.
In the Cushman & Wakefield ranking, Bucharest comes ahead of Prague (EUR 318/sqm.year), Lisboan (EUR 298/sqm/year) or Bratislava (EUR 257/sqm/year) but behind Budapest (EUR 343 sqm/year) and Warsaw (EUR 395 sqm/year).
London's West End retained its position as the world's most expensive office market (EUR 2,122 sqm/year) for the second year in a row. It came ahead of runner-up Hong Kong (EUR 1,432/sqm/year) while Moscow's central business district (CBD) climbed to third position, up from the sixth position in last year's ranking.
Simona Bazavan