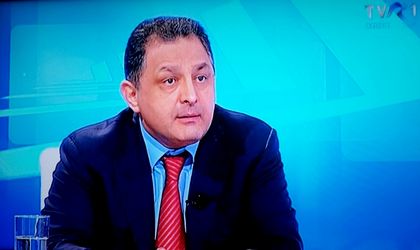 Bucharest's District 5 Mayor Marian Vanghelie spent the night in arrest, awaiting to be taken to court by the National Anticorruption Directorate (DNA) prosecutors for a 30-day preventive arrest pending trial.
Four other people among the mayor's acquaintances and relatives were also taken into police custody in the same case.
Upon leaving the DNA headquarters under escort to the Bucharest Police detaining facilities, Vanghelie stated: "This is the Romania of denouncements."
Vanghelie is charged with receiving commissions" of around 20 percent of the values of contracts signed by the District 5 municipality and its subordinate institutions with companies controlled by businessman Marin Dumitru, say judiciary sources quoted by Agerpres.
The official allegedly received the bribe via certain close friends and companies, including one controlled by his partner, Oana Niculescu Mizil.
The same sources say the contracts for which Vanghelie will be put under preventive arrest amount to nearly RON 2 billion lei (EUR450.856).
Staff